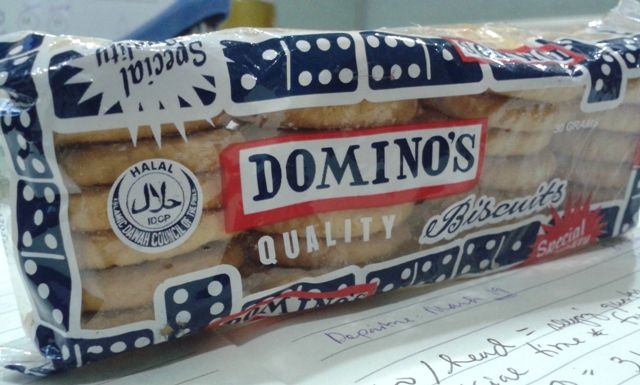 Domino's!
When was the last time you had this kind of baby food? Oh well, even in high school, I still love to eat this biscuits. It's been a long time since I had one.  So after I bought this and brought it home, it reminds me the warmness of home more than thirty years ago.  It reminds me that me and my siblings will fairly divide the number of biscuits.
The last price that I can remember is one peso and fifty cents. Product price seldom goes down as the years go by. Most of it really goes up and this ordinary biscuit is not exempted. So when we went music shop hopping last December, we saw some items on spot lights that I thought would cost lower than the normal price. There were some, but if I have to think of the needs and wants category, it is still very expensive for me. I blame it on the brand.
Now back to this biscuit, I'd like to ask you, when was the last time you had this?  How about your kids? Do they like this brand of biscuits, too?